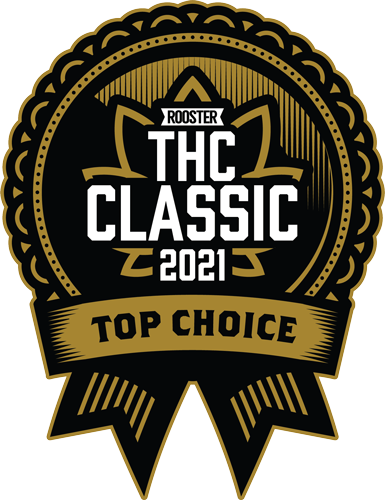 Colorado's Most Organic Marijuana Farm
Pot Zero's mission is to create the most environmentally conscious marijuana products available in Colorado and beyond. Our vision is to produce with passion the cleanest, greenest, and 100% sustainable organic marijuana products in the industry. By maintaining a zero carbon footprint and zero use of chemicals, our organic cannabis farm's cultivation process preserves our natural resources while providing a clean, safe, and renewable product.
Zero Carbon Footprint Farming
All operations powered by our own hydro-electric turbine, and the rest is provided by the sun.
The only zero carbon footprint cultivation in Colorado.
Cultivated with indigenous composted material utilizing cutting edge organic growing methods.

Irrigated with snow melt water sourced from a pristine 12,500 ft mountain directly above the plantation. We call this from Snow to Grow.
Our concept and brand is Pot Zero which emphasizes our zero carbon footprint and zero chemical cultivation model.

Our power is produced by our own hydro-electric turbine for all electrical power. This is 100% sustainable and zero carbon footprint electricity and the only marijuana cultivator using this technology.

The rest of the energy is provided by the sun. Our process is bio-dynamic, as we utilize composted animal waste from our cattle herd for nutrients and fertilizer. We do not use any chemicals on our marijuana plants!
Colorado's leading environmentally friendly marijuana brand, Pot Zero, shows how they use western slope snow melt water directly from pristine 12,500 ft mountain to grow the cleanest marijuana at their plantation.
We are blessed with fantastic mountain loam soil, intense ultra violet light because of our 8,200 foot elevation, and water that comes directly to our property from a pristine 12,500 foot mountain. We also have cows and horses that we use for natural fertilizer.
We are very passionate about having the cleanest, greenest and most sustainable operation in Colorado. Our concept and brand is Pot Zero which emphasizes our zero carbon footprint and zero chemical model.
TNT Ranch, home of Pot Zero, is located on our family property on the western slope of Colorado. The property has been utilized for agricultural purposes, including a year round Scottish Highlander cattle operation, along with haying, and other ranching activity. It has been carefully stewarded in terms of land and soil use, water conservation and development, and wildlife habitat enhancement. Other major focuses have been fish and fishery enhancement and forestry. In addition, the property is an off-grid stand alone facility, utilizing a modern hydro-electric turbine for power.
Because of the low use of energy and high use of natural resources, the TNT Ranch has been recognized twice over the years as a premier steward of resources by the local Eagle County Soil Conservation District. In February of 2014, the TNT Ranch was awarded "Large Acreage Conservationist of the Year."
We believe we have the perfect combination of sustainable growing techniques, organic fertilization, and pure Rocky Mountain spring water. None of the water that is utilized on the ranch crosses any other property or runs for miles through any ditches. The water comes from the mountain to the ranch and is as clean and pure as there is.
When Marijuana was legalized in Colorado, Rob and Linda, owners of Pot Zero, decided to pursue a 100% sustainable, zero carbon footprint, and zero chemical licensed Marijuana cultivation on the property. Thus Pot Zero was born. We have been in operation since May 2015.