It's no longer an open secret that for over 30 years the band Phish from Vermont has become one of the world's most beloved, mysterious, and outright rockin'-est bands ever to grace a stage. Just as their jam forefathers The Grateful Dead had entrenched themselves into American/world culture, the funky foursome have similarly infiltrated the hearts and minds of their followers and the mainstream, influencing everything from music and art, to food, craft beer, and now: organic cannabis.
Here at Pot Zero, we strive to evoke our love for the music of Phish within our cultivars because we feel that everyone should be able to experience their exuberant spirit in all aspects of life, and especially personal wellness. Organic cannabis grown with love and positive intention is the best possible option available on the current market, and therefore our zero carbon footprint and zero chemical formula model is essential to our goals. Keep reading as we discuss the particulars of our Phish-themed cultivars and their origins.
Most longtime fans of the band unanimously agree that their playing during the fall of 1997 is the most inspired of their illustrious career. And while the eternal debate still rages (online and in the crowd), it only takes one listen to understand why most are convinced. In tribute to this landmark time in Phish's existence, some growers/phans decided to immortalize it in cannabis form.
The Bank Genetics created "Fall of '97" by crossing two classics: Purple Urkle and OG Kush. This cultivar is a smooth, fruity smoke with notes of diesel on the finish. It's beneficial for chronic pain, nausea, muscle spasms, among many other uses, and while it is a heavy indica you don't have to worry about getting couch-locked. We compare it to Jon Fishman: Phish's durable, versatile drummer who is the definitive anchor of the band's sound. Fall of '97 serves as one of our main crosses that gives our cannabis its unique flavor profiles and medicinal properties.
Legend has it that "Axilla" is the last song written as part of guitarist Trey Anastasio's Gamehendge saga; the song is a dark, distorted, rhythmic romp through fantastical landscapes, twisting and turning towards its rocking climax. A hybrid of Fall of '97 and the stellar classic, Bubba Kush, our Axilla is a cerebral boost, containing sativa properties that wind and trip their way into an indica landing. Its blue tootsie pop flavor is sure to please your taste buds while stimulating the psyche.
Click here to heck out this standout live version of "Axilla" from 1996.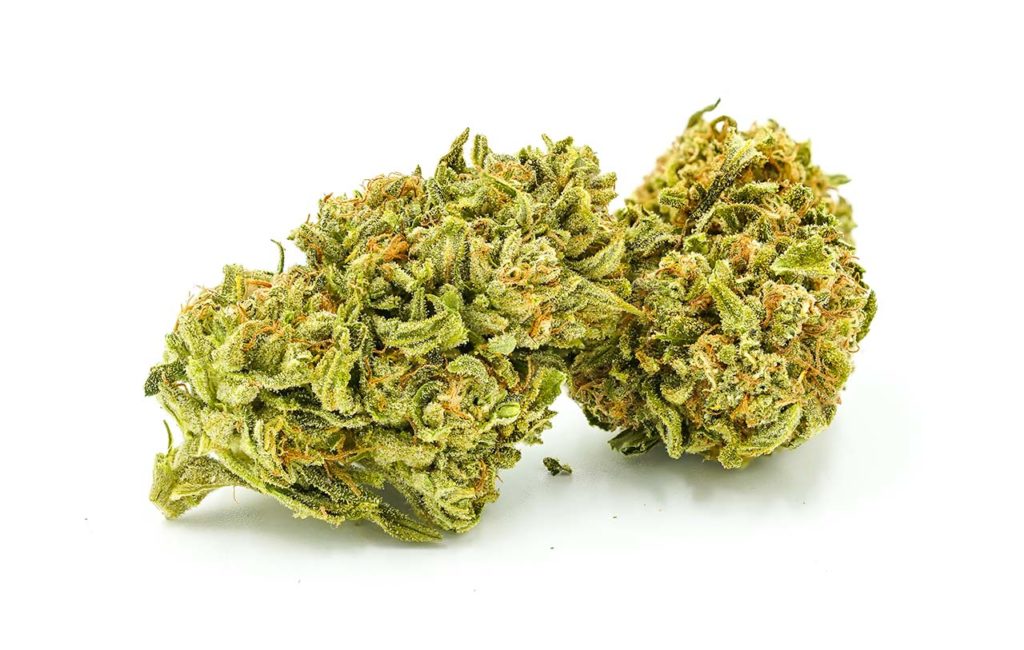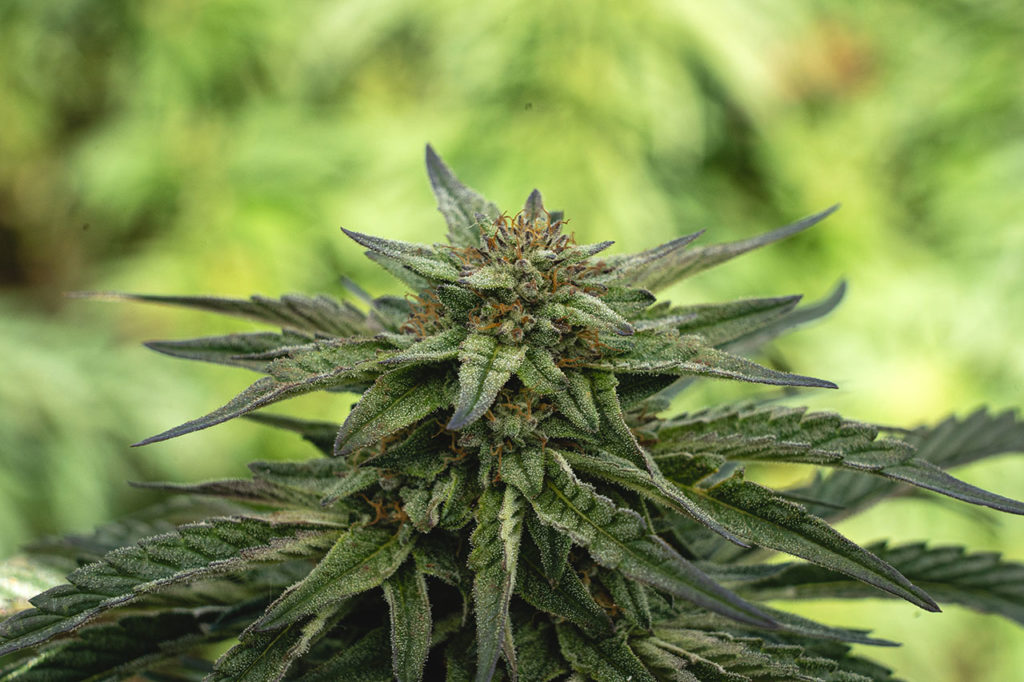 This track itself had a short lifespan in 1997, however its heady beginnings helped Phish morph it into the phan-favorite "The Moma Dance". Whether an opener or a well-placed part of the first set, it never fails to get the crowd moving and grooving to its funk-drenched rhythm. Our fruity, chocolate-tinged and coffee-flavored Black Eyed Katy cultivar is an homage to the energy of Phish's invention of "cow-funk" – (we like to play it while we tend to our irreplaceable cattle on our beautiful ranch). This indica-dominant hybrid of Fall of '97 and Phishhead (OG Kush x Lowland Afghani) is a sure way to enjoy a relaxing Sunday afternoon at home.
Make your afternoon even funkier with this version of "Black Eyed Katy (Moma Dance)" from Phish's New Year's run at the word-famous Madison Square Garden in 1997.
While not explicitly named after any particular Phish tune, our exquisite Pomegranate is also anchored by Fall of '97. The other parent cultivar is Tangie which adds some incredibly pungent citrus flavor that has one basking in the glow of our beneficial terpenes. This sativa hybrid is ideal for getting yourself in prime "on-the-go" shape no matter what lies ahead that day. Take a few puffs of our Pomegranate and you'll be craving some crunchy tunes to accompany your uplifting buzz. Enjoy!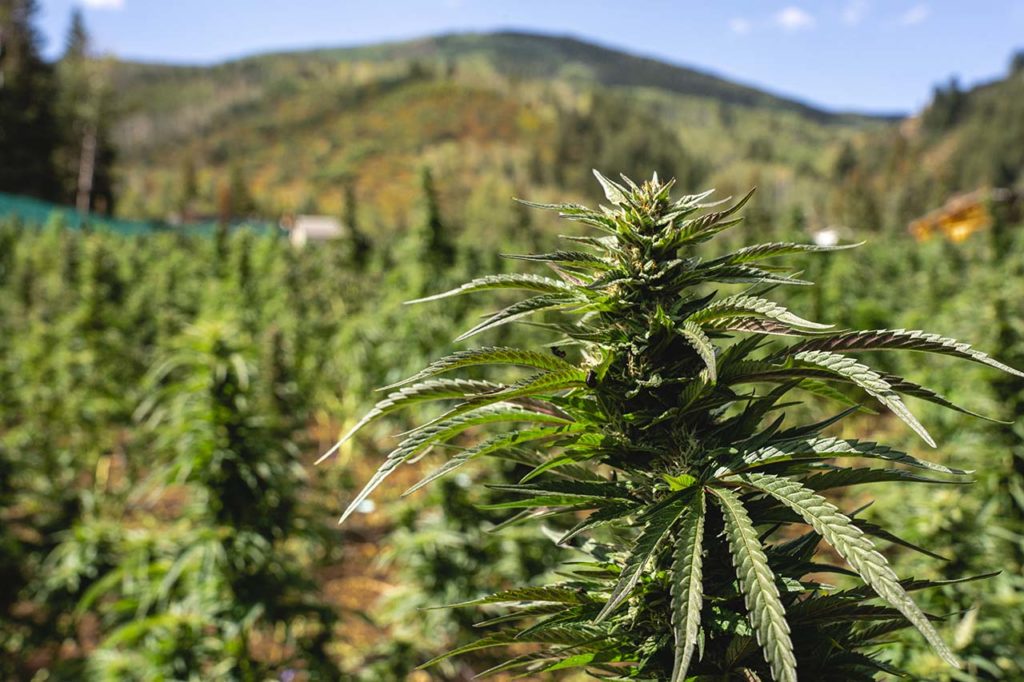 The entire Pot Zero team is beyond thrilled for the 2020 harvest season – we can't wait to "Bag it, Tag it", and drop it to a dispensary near you (such as LiveGreen in Edgewater, CO). Stay tuned to our blog page for more updates and information about organic cannabis!